Together We Transform The Customer Experience
KAM Hospitality provides a full range of brokerage and advisory services for sellers, operators, restauranteurs, chefs and investors. We have worked with buyers and sellers of all sizes and across multiple industries in retail, hospitality and food and beverage. We can also identify and analyze existing deals and new opportunities as well as provide business, financial and operations consulting. Please feel free to contact us to discuss your specific needs.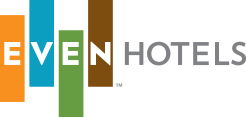 Two years ago I was getting multiple complaints on our previous parking service: rude service, late deliveries, vehicle damage, etc. Needless to say Ed solved our issues and provided the best valet service for our discerning guests. I strongly believe it's worthwhile to look into reviewing your parking services. I'm sure you will not be dissapointed with KAM Hospitality.