ABOUT KAM HOSPITALITY
KAM Hospitality is built on the foundation of these years in the business, and intimate knowledge of the industry. The skills of the KAM Hospitality Team in business development, deal structuring, and negotiation contribute to our success as one of the leading hospitality specialists in the hotel industry today.
MEET THE FOUNDER
Ed Kamenitzer started the family business in 1984. His first entrepreneurial venture was a restaurant and he eventually owned a chain of eight; a catering and events company in Manhattan; and a historic inn, restaurant and golf course in northeast Pennsylvania. In 1996 he formed Kamenitzer Real Estate Group, a commercial real estate brokerage. KREG's real estate client focus has been primarily restaurateurs in the hotel industry.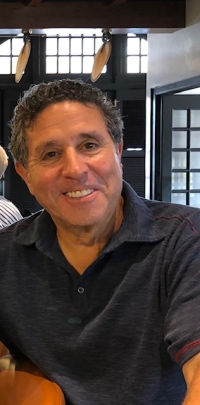 ED KAMENITZER
Our clients say…
Kam is also a resource for outsourcing labor and F&B needs.
I've worked with Ed throughout the NY metro area for about 7 years now. Ed and his team at Kam Hospitality Group are who we call on for all of our parking needs and negotiations. His scope, that has helped us includes, but is not limited to:
Parking count estimates, parking garage price negotiations
Leased spot cost and term negotiations
Valet Parking revenue share and services as well as insurance coverage compliance